People Helping People
Me, Myself & I was formed in 2013 to provide emotional support, reassurance and opportunities for the person and/or their family living with dementia to socialise in a relaxed and friendly setting.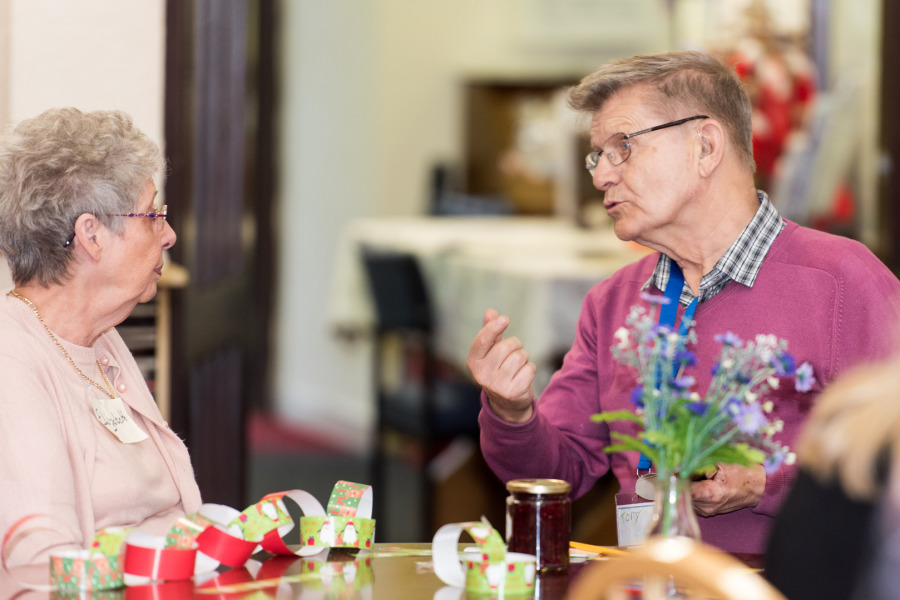 The journey of the charity since 2013 has taken us from a small shop front venue to our recent move to the former Brynhyfryd Primary School in October 2018. In partnership with other organisations and the local authority we aim to develop a community hub for people to access services, information and advice.
For Me, Myself & I 'the move' has meant that we will be able to offer an increased service provision, more opportunities for training and volunteering and a newly formed business section of the charity "MMI Trading with Care Ltd".
Our services remain the same and our ethos of People Helping People is evident throughout all that we do and all who attend. In its most simplistic form People Helping People is everyone supporting one and other to build friendships and positive lives.
The biggest communication problem is we do not listen to understand, we listen to reply.